LANDSCAPE AND GARDEN IDEAS IN/FOR FLORIDA
---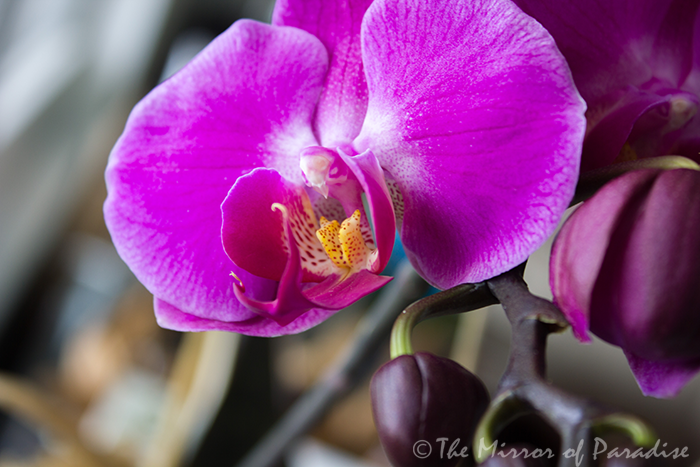 Have you ever happened to receive one of those plant compositions in a small pot, with all the plants perfectly blooming all together? They are usually very attractive so people buy them, very often spending a lot of money, and thinking it is better to make this kind of gift instead of cut flowers, because plants will live for a long time. They do live longer than cut flowers (usually) but in most cases they die immediately after they stop blooming. They are grown in nurseries and assembled to be pretty on shelves for the time buyers bring them home. They are forced to bloom and clumped up in small pots almost without any growing media.
Such was the composition I received. After a while all the plants were brown, dried out and dead. I had no time to deal with it at that moment so I put it on my balcony and forgot it. For a couple of months it stayed there without being watered, exposed to some of the worst conditions for growing plants – wind and salt spray just on the edge of the ocean.
Yesterday afternoon I was looking out of the window, enjoying the amazing view over the ocean that I never have time to appreciate, and suddenly, a surprise! In the middle of the brown stuff in the pot that was still waiting to be thrown away – a splash of purple. Actually – two of them! I thought of every possibility but the one it proved to be………flowers!
Yes, my neglected, abandoned, forgotten pot was still alive! Excited, I took it indoors and discovered there was a robust purplish/brownish twig carrying two already perfectly open flowers and a handful of buds. Observing it more carefully, I discovered that although the leaves were in pretty bad shape, the aerial roots were still green, turgid and healthy.
I imagine my Phalenopsis, which, as we said in the previous article, loves humidity, had made the best of the rain we had and of the humidity retained by the moss in the pot. Luckily the balcony has a northern exposure so the orchid took the sun it prefers – in the early morning. And it did the best of what it had available, making me this amazing gift that I wish to share here. My little Resuscitated plant.