LANDSCAPE AND GARDEN IDEAS FOR/IN FLORIDA
---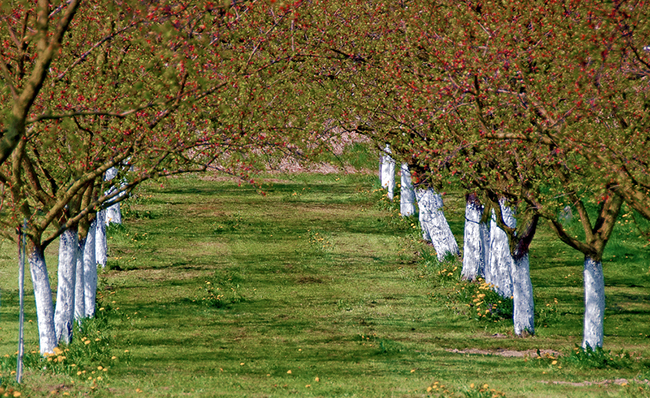 You may have happened to see tree trunks that have been painted white. Well, probably not if you live in places where the winters are mild, but certainly if you live in the north of Europe. In fact, I often used to be surprised that I had never seen anyone in southern Italy whitening tree trunks with lime the way they did every year in Poland.

At the beginning of winter, around December, my grandfather began going round the orchard with a big bucket of slaked lime, and covering the trunks of all the fruit trees with a thick white layer.
---
Having an orchid at home is an amazing adventure. It's a plant that don't even seem to be real. It's flowers can last weeks and weeks, sometimes even months.
According to the American Orchid Society, Phalaenopsis gender is the easiest one to take care of and to make it grow well.